Admissions Online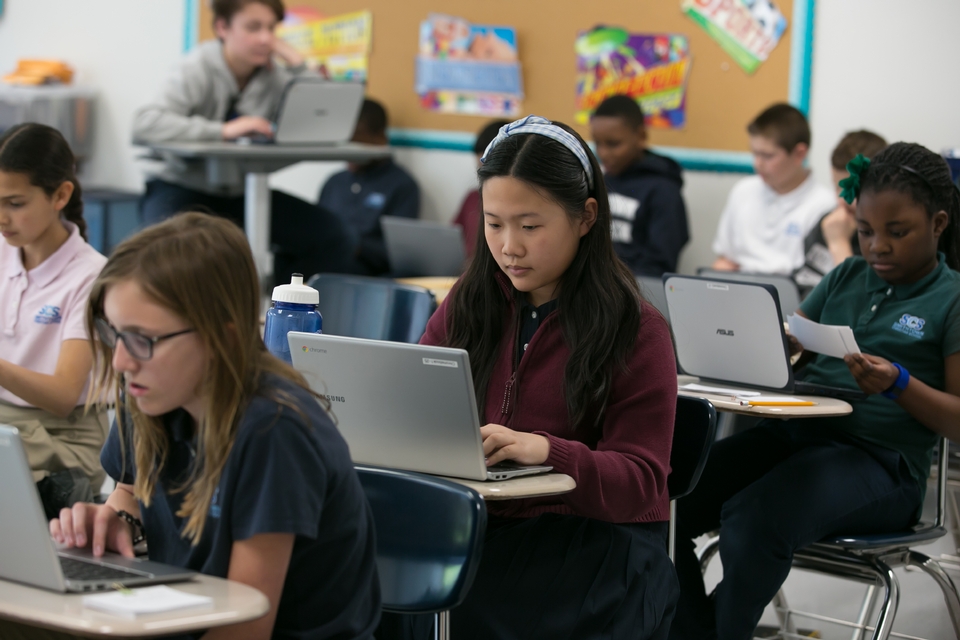 Welcome to Smithtown Christian School and thank you for your interest in applying to the #1 K to 12th grade Christian School on Long Island.
The mission of Smithtown Christian School is to teach with excellence in the classroom and through life-on-life influence to produce exceptional young Christian leaders with a heart for God, a mind for truth, and a passion to change the world. To carry out this mission, Smithtown Christian School, which is a ministry of Smithtown Gospel Tabernacle, partners with likeminded families who agree with Smithtown Christian School's religious purpose and beliefs.
Standards for Acceptance
Following are the standards that are used in evaluating prospective students for admission to SCS:
Spiritual Considerations

Unique to K-12: Personal Christian commitment of parents-- at least one parent must profess to have accepted Jesus Christ as Savior and Lord, as described in the SCS/SGT Statement of Faith, and have documented history of family involvement in a local church on a regular basis

Willingness of parents and student to be supportive of SCS's Christian philosophy of education

Willingness of parents and students to support the administration, faculty, and staff of SCS in carrying out the spiritual goals and programs of the school

Behavioral Considerations

History of acceptable citizenship in previous school experience

Agreement of parents and student to abide by the behavior standards established by SCS and outlined in the Student Code of Christian Conduct and the Student Handbook

Academic Considerations

Documented record of acceptable grades in previous school experience

Acceptable scores on achievement/standardized tests, as applicable

Acceptable scores on SCS Entrance Exams

Personal Considerations

Student's interests, talents, and skills

Health, behavioral, and/or academic needs

SCS makes no distinction on its admission policy on the basis of race, color, or national and ethnic origin



How to Apply
Our application process begins in November. Applying is easy using our Online Application. A non-refundable fee of $75 must be submitted with each application. There is no family cap on K-12 application fees.
Create an Online Application
To begin the Online Application process,
Create an Account
. Then log in to your account and
Create A New Student Application
for your child. You will then have the flexibility to log in and out of your account and access your open application.
Should you desire more information than is available in our website or other online materials, please
Request More Information
and our Admissions Office will contact you.
We Look Forward to Meeting You
If you have not already done so, we highly recommend making an appointment to visit. We would very much like to meet you, give you a tour of our campus, and discuss how SCS can impact your children. Please contact Rachel Cardwell to schedule a tour at rcardwell@scsemail.org.
We appreciate your interest and hope to assist you any way we can. If you have questions, please feel free to contact us at 631-265-3334.